Overview
We are doing some research to help us grow the readership of Flight Safety Australia.
Never read it? We really want to hear from you!
We would also love feedback from our current readers.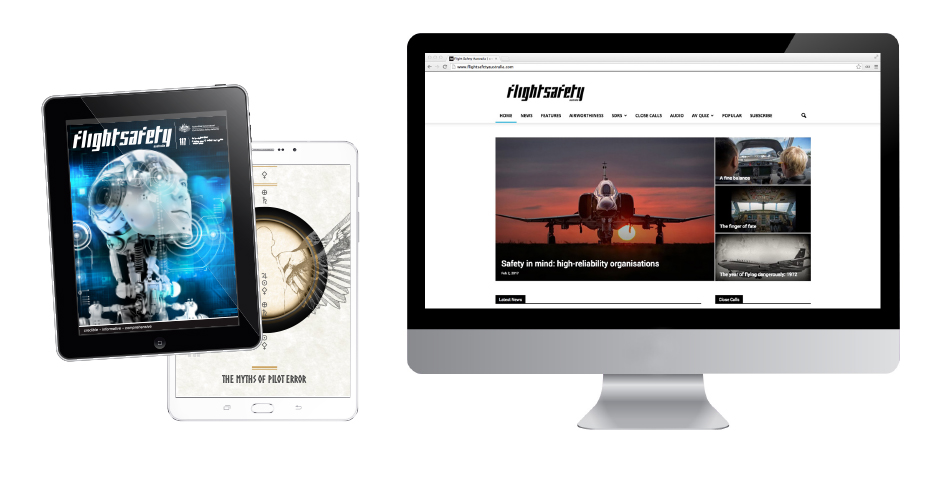 About Flight Safety Australia
Flight Safety Australia is CASA's flagship aviation safety magazine. It offers credible, informative and comprehensive content on all key aviation safety issues—safety management systems, maintenance, runway safety, human factors, airspace, training, aviation medicine—and more. 
Flight Safety Australia includes feature articles, stories written by contributors from the aviation community on a range of topics, a close-call section written by pilots who share their experiences in the name of safety, and a range of quizzes to put your knowledge to the test.
You can currently access content online at the Flight Safety Australia news site. We also promote stories through CASA's facebook page.
At the beginning of this year we launched a new Flight Safety Australia app for mobile devices to make it easy for people to access content offline. The app was published monthly with all the latest content. However, from readers' feedback, we know that some people had trouble downloading and using the app, so it is currently on hold while we explore other options.
First 100 respondents get a 2017 Collectors' Edition
We appreciate your time in taking our survey and would like to offer the first 100 people to respond a free copy of the 2017 Collectors' Edition of Flight Safety Australia—a bumper collection of more than 50 stories that were published in the online magazine during 2017.
Your feedback will be anonymous and used in accordance with our privacy policy.